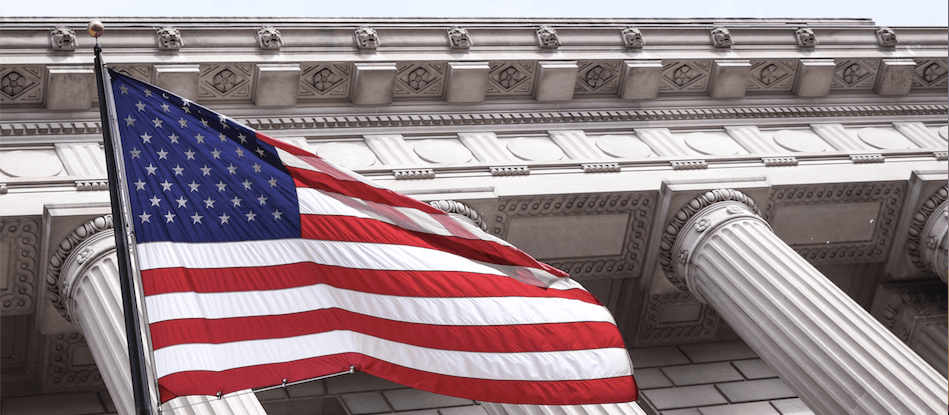 Legal Defense with Ferah Ozbek
Righting Wrongs in the Military Arena – from Defense to Discharge Upgrades to Correction of Military Records to Officer Grade Determinations.
You've had a great military career. But something's happened — maybe even blindsided you —  and it has a potentially devastating impact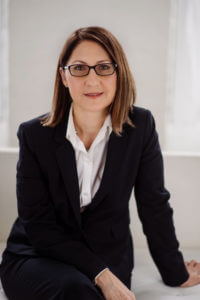 on your life. How do you make sure your actions are in sync with the best course for your ideal outcome AND have all the tools to make a compelling argument in response to the adverse action you are facing?
Chart a Course. Know where you are going, ask for help, and stay focused on what matters most. Even if what you are doing has worked in the past, there is always a new and different way of building your case and getting things resolved.
Turn Compelling Facts Into Compelling Arguments. Stop taking things personally and start doing something about it. Gather the evidence to support your side of the story.
Stand Up For Yourself.  Make sure your command knows how and why things happened in the way they did.  We'll make sure the command knows your side of the story.
Keep Your Sense Of Pride For Military Service Alive and Well. Trials of your character are temporary. Take care of yourself first, reflect, recharge and restore your life to what it was like before. Take comfort in knowing that you will have resolved this bump in the road with fierce determination.
About Ferah Ozbek
My passion is to be your advocate, helping you regain all that you have lost or may lose, restoring balance and your faith in the future.  My mission is to craft a clear plan of action to help you reach your goal.  I keep communication flowing, resulting in a clearer understanding of what it takes to win – and the convincing argument to make it happen.
The result? When people make decisions about your case, they will be better informed on the Who-What-Where-When of your situation, but also the Why. Only then can the military justice system do its job, clearing wrongful accusations and restoring disrupted careers.
What you'll get:
An initial confidential legal consultation – we'll discuss the facts of your case, your goal and objectives, and how I can help

One-on-One meetings to discuss your case in detail and review documents

Clear understanding of the military process for your case so you can make informed decisions

Step-by-Step Strategic Plan for responding to your legal issue/adverse action that is in line with your objectives

Help you respond to the pending action and a written legal memorandum for your command, advocating on your behalf to halt, reverse or mitigate adverse consequences

Regular Reporting on our Action Plan and the results therein

An experienced go-to person you can lean on
What you'll love:
A top attorney engaged with the process

Help with making life-changing decisions

Predictability for your case; the ability to review the past and see the future accurately

Big benefits for the health and well-being of your state of mind

A personalized plan for progress and how to continue on your own
What are you waiting for? Be fearless  Do This.
Why Me? I've been there, done that, and know how to deal with it.
My passion lies in helping active and reserve military members, veterans and retirees who are facing injustice. I present the complete facts of my clients' unique stories to win cases, reverse and mitigate adverse consequences, and restore order and balance to lives that have been unfairly disrupted by the system.
As a USAF judge advocate (Colonel) on active duty for over two decades, I developed extensive expertise in the military justice system. In addition to serving as a prosecutor and defense counsel, I advised commanders at the base level, HQ level, and at the Secretary of the Air Force level as relating to:
Criminal investigations

Inspector General Investigations

Reprimands

Non-judicial punishment

Courts-Martial

Officer Grade Determinations (OGDs) including General Officer OGDs

Officer Resignations and Retirements in Lieu of Courts-Martial

Resignations in lieu of Administrative Discharge

Officer administrative discharges

Enlisted lengthy service probation

Retirements in lieu of discharge for both active duty and reserve members

Denials of reenlistment appeals

Discharge Review Board Application
While on active duty, I reviewed hundreds of cases submitted by military members requesting upgrades of their discharges. Since retirement, I have assisted veterans to upgrade their administrative discharges by preparing applications to the Discharge Review Boards and submitted applications to the Boards for Correction of Military Records to correct members' official records.
As a former Senior Legal Advisor and voting member on the board that reviewed OGDs, I know exactly what the military looks at. As the Senior Legal Advisor on General Officer OGDs, I presented the cases of General Officers facing OGDs to Boards of General Officers who reviewed and made recommendations on the case.
I use my 25+ years of experience to represent current and former members who are seeking justice pertaining to Applications to Upgrade Administrative Discharges at the Discharge Review Board, Correcting Military Records at the Board for the Correction of Military Records for your service, responding to Officer Grade Determinations, responding to non-judicial punishment or reprimands, advice on criminal and IG investigations for clients at bases throughout the United States and the world.
After graduating from New York Law School, I became an officer in the United States Air Force, serving as a judge advocate with assignments throughout the world including Italy, Japan and Turkey.  In addition to my career as a judge advocate, I attended Air Command and Staff College and received a Masters degree in Military Operational Art and Science.
The American Bar Association awarded me the Distinguished Service Award for my work on behalf of military members while I was an active duty judge advocate.
I am also the author of a children's book, The Hero Club: 52 Weekly Stories to Share with Your Children about Courage, Compassion, Honesty and other Character Traits that will Inspire Kids to be Heroes.
My years of military experience have taught me how the USAF and other services view military justice cases against military members and this gives me invaluable insight into the military justice process as I help my clients.
For a more detailed overview of my military career, connect with me on LinkedIn. 
Contact Ferah
Want more on how Ferah can help you? Send her your questions.
DISCLAIMER: The act of contacting our firm does not establish an attorney-client relationship. The information you obtain at this site is not legal advice. You should consult an attorney for advice regarding your individual situation.  Prior results do not guarantee a similar outcome.
© 2017 Ferah Ozbek, Military Law Attorney  | Branding & Design by Sisarina |